Preeclampsia is a serious medical condition that can develop in pregnant women, usually after the 20th week of pregnancy. "Women with preeclampsia often have high blood pressure and high levels of protein in their urine. Preeclampisa can cause decreased liver or kidney function, and in some cases, even seizures or stroke.," says Julie A. Reed, MD, with Carolina Women's Physicians.
What causes preeclampsia?
There are ongoing studies to determine the exact cause of preeclampsia, but we know it is related to the health of the placenta (the organ that develops in the uterus during pregnancy and is responsible for providing oxygen and nutrients to the fetus). The blood supply to the placenta might be decreased in preeclampsia, which can lead to problems for the mother and the fetus. There is evidence that an abnormally implanted placenta may result in a decrease in uterine and placental blood flow. This can start cascade of events in the mother's body that leads to her developing preeclampsia.
What are the symptoms of preeclampsia?
Warning signs you should discuss with your doctor right away include:
Headache that won't go away
Blurred vision
Stabbing pain under the right rib cage
Swelling of the hands or face
Is there a higher incidence of preeclampsia in South Carolina?
Risk factors for preeclampsia include obesity (having a BMI of 30 or greater), diabetes, and advanced maternal age. Because the incidence of obesity and diabetes is high in South Carolina, our pregnant mothers have a higher risk of developing preeclampsia.
How is preeclampsia treated?
In some cases, the treatment is to deliver the baby early. The timing of delivery depends on how severe the preeclampsia is and how far along the pregnancy is. Before delivery, preeclampsia treatment includes careful monitoring and medications to lower blood pressure and manage complications. Typically, the mother gets better quickly once the baby and placenta are delivered.
Some new studies show taking a baby aspirin once a day after the 12th week of pregnancy can help reduce the risk of developing preeclampsia.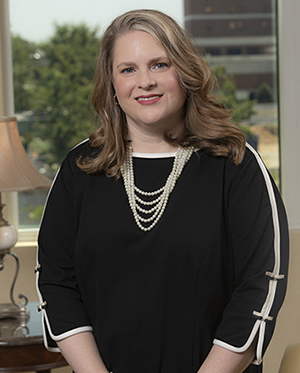 Julie A. Reed, MD, FACOG, Carolina Women's Physicians
Carolina Women's Physicians newest location is now open in the Vista.