Lexington Medical Center has received the prestigious HeartCARE Center™ National Distinction of Excellence from the American College of Cardiology. The hospital is the only health care organization in South Carolina with this accreditation, and one of only 30 in the United States to achieve this honor.
The HeartCARE Center National Distinction of Excellence is the highest honor the ACC awards. It recognizes hospitals for commitment to comprehensive, high-quality culture and cardiovascular care through accreditations and ongoing registry reporting. Lexington Medical Center achieved this elite status by demonstrating its commitment to delivering the highest quality heart care for our community.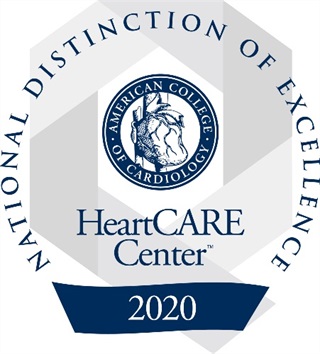 "Since Lexington Medical Center began its comprehensive cardiovascular care program in 2012, we have strived to provide the best possible heart care to our families, friends and neighbors," said Tod Augsburger, president & CEO of Lexington Medical Center. "This prestigious honor reflects our commitment to meeting our hospital's mission of providing quality health services that meet the needs of our community."
The ACC has repeatedly recognized Lexington Medical Center for its excellent heart care. In 2014, the hospital received the organization's Chest Pain Center Accreditation for providing efficient and effective care for acute coronary syndrome patients. In July 2020, Lexington Medical Center became the first hospital in South Carolina with an Accredited ACC Cardiac Cath Lab with Percutaneous Coronary Intervention (PCI). In September 2020, Lexington Medical Center became the ACC's first certified Transcatheter Valve program in South Carolina, and one of just 14 nationally.
Robert M. Malanuk, MD, FACC, medical director of Lexington Medical Heart and Vascular Center, said the recognition reflects a team effort.
"We are proud of our heart program for being nationally recognized by this honor and for being the first in the state as a designated HeartCARE center," Dr. Malanuk said. "This recognition reflects a tremendous effort put forward by a team of doctors, advanced practice providers, nurses and support staff who have a passion for quality and service. We continue to dedicate ourselves daily to ensure that Lexington Medical Center is the best place for our patients to receive their heart and vascular care."
Lexington Medical Center has become a leader in heart care in the Southeast. Multidisciplinary teams of clinicians work together to provide the best care to patients with complex cardiovascular disease. For more information about Lexington Medical Heart and Vascular Center, visit LexMed.com/HVC.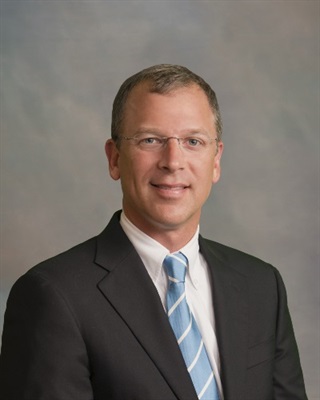 Robert M. Malanuk, MD, FACC, medical director of Lexington Medical Heart and Vascular Center