Lexington Medical Heart and Vascular Center is using an innovative new technology to help prevent stroke in people who have carotid artery disease.
The carotid arteries are two large blood vessels in the neck that supply oxygenated blood to the front part of the brain. People with carotid artery disease have narrowed carotid arteries, typically caused by the building up of fatty substances and cholesterol deposits, called plaque. When these arteries are obstructed, there's an increased risk for stroke.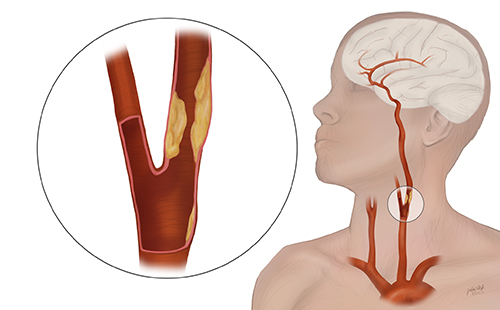 Called transcarotid artery revascularization, this minimally-invasive procedure briefly reverses the direction of blood flow in the carotid arteries so that clots cannot travel to the brain and cause a stroke while a physician operates to repair the arteries.
"This technique is a game changer for high-risk patients. Current literature demonstrates procedural stroke risks of less than 2% in our highest-risk patients, which really gives us another very safe and effective tool to provide stroke risk reduction in patients with symptomatic carotid stenosis and high-grade asymptomatic disease," said Gerald R. Fortuna Jr., MD, vascular surgeon at Lexington Medical Heart and Vascular Center.
The procedure begins with a vascular surgeon making a small incision just above the collarbone to allow access to the carotid artery. Then, the doctor places a short hollow tube called a sheath in the artery. To protect the brain from debris during the procedure, a circuit outside the body directs the blood flow away from the brain and safely back into a vein in the leg. Lastly, the surgeon places a stent in the carotid artery for long-term plaque stabilization and stroke prevention. And blood flow reverts back to its regular direction toward the brain.
"This technique really helps us target patients who have certain criteria such as advanced age, multiple lesions, prior neck radiation, high bifurcations, poor heart and lung function and patients with recurrent stenosis with a very safe and effective technique to address their carotid disease," Dr. Fortuna said.
Before TCAR was available, vascular surgeons commonly used a procedure called endarterectomy, which was an open surgery that caused concerns about nerve injury risk, a higher risk of debris or clots going into the brain during the operation and a longer hospital stay. While TCAR is not intended to replace the standard treatment of endarterectomy, it certainly offers a valuable tool in offering patients an effective procedure to reduce their future risk of stroke.
TCAR is well-suited for patients who are at higher risk of surgical complications because of age, medical comorbidities or anatomical issues. The technology also allows for a shorter stay in the hospital after the operation.
Patients are often able to go home from the hospital in one day and return to their normal activities shortly.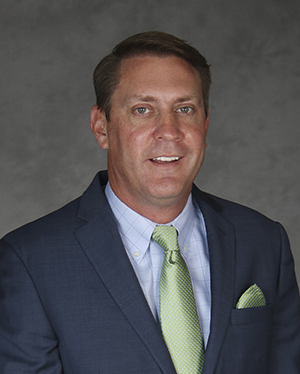 Gerald R. Fortuna Jr, MD, FACS, Lexington Medical Heart and Vascular Center