Garrett L. Ruth, MD
, interventional cardiologist at
Lexington Heart and Vascular Center
, discusses chest pain and other heart attack symptoms with WLTX's Queen Johnson.
Heart attacks commonly cause a feeling of pressure or tightness in the chest. Patients often describe it as a vise grip around their chest or an elephant sitting on their chest.
Women sometimes have atypical heart attack symptoms, including pain in the jaw or pain that radiates down the arm, nausea or vomiting, and loss of consciousness. These same symptoms are common in the elderly and those with diabetes.
Dr. Ruth notes there are other medical conditions that cause cause chest pain, like gastroesophageal reflex disease (GERD), stress, or myocarditis - an inflammation of the chest wall.
Myocarditis is often seen in patients with moderate to severe COVID-19 infection.
If you experience chest pain, Dr. Ruth encourages you to seek medical care with your primary care physician or cardiologist.
If chest pain becomes severe, don't delay seeking emergency care at a hospital.
Lexington Medical Center was recently honored as one of only 212 hospitals in the country and the first in the Midlands to receive the American College of Cardiology's Chest Pain MI Registry Platinum Performance Achievement Award. Lexington Medical Heart and Vascular Center is committed to ensuring our patients receive the best possible heart attack care.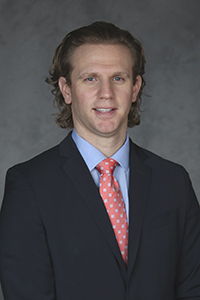 Garrett L. Ruth, MD
,
Lexington Heart and Vascular Center