Lexington Medical Center is pleased to welcome Robert L. Deters, MD, to its network of care. Dr. Deters will practice at Lexington Brain and Spine Institute, a Lexington Medical Center physician practice that specializes in disorders of the spine and surrounding nerves.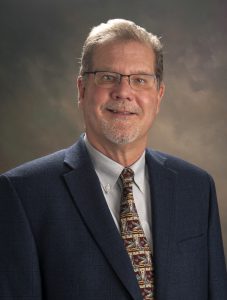 A magna cum laude graduate of the University of Cincinnati in Cincinnati, Ohio, Dr. Deters earned his medical degree from Wright State University Medical School in Dayton, Ohio. While there, Dr. Deters became an esteemed member of Alpha Omega Alpha. He then completed residencies at the University of Pittsburgh Health Sciences Center and St. Francis Medical Center in Pittsburgh, Pennsylvania.
Dr. Deters is a member of the American Academy of Physical Medicine and Rehabilitation and the American Society of Addiction Medicine. He is board certified by the American Board of Physical Medicine and Rehabilitation with additional subspecialty certification in pain management.
Dr. Deters has more than 20 years of experience providing interventional pain management services and electrodiagnostic studies. He most recently cared for patients and served as an assistant professor in the Department of Orthopaedics at the University of Massachusetts Medical Center in Worcester, Massachusetts. He also served on the Massachusetts Medical Society Opioid Task Force, which makes recommendations and helps create policies to combat the national opioid crisis.
Dr. Deters offers a wide array of interventional pain management procedures such as trigger point injections, nerve block injections and radiofrequency nerve ablations. He joins the board-certified physicians, physician assistants and nurse practitioners at Lexington Brain and Spine Institute to meet the needs of patients who suffer from painful conditions that range from knee, hip and joint pain to spine disorders and cancer pain.
He is accepting new patients.