Dr. Marc Antonetti is a surgeon at Riverside Surgical Group and the South Carolina Obesity Surgery Center. He performs many types of general surgery.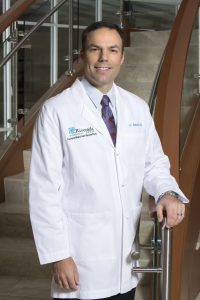 He also served in the United States Air Force and took care of wounded military service members while stationed in Iraq in support of Operation Iraqi Freedom. He worked under dangerous conditions, including gunfights outside of his operating room window. He also treated soldiers on both sides of the battle.
This week, WIS-TV profiled Dr. Antonetti's story as part of the TV station's "Year of the Veteran" series. As Dawndy Mercer-Plank reports, taking an oath to treat the injured means treating everyone, even the enemy.