March is Women's History Month. In this post, we highlight Lexington Medical Center's first director of nursing, Eunice Medhurst.
Eunice Medhurst grew up in Lexington County, attended nursing school in Columbia and worked for many years at Columbia Hospital. In the late 1960s, George Rentz – Lexington Medical Center's first President & CEO – recruited Ms. Medhurst to be the first director of nursing at the soon-to-open Lexington County Hospital.
Ms. Medhurst accepting her new role enthusiastically. Considered one of the best nurses in the Midlands, she was able to recruit the best nursing staff in the Midlands to work at the hospital when it opened in 1971.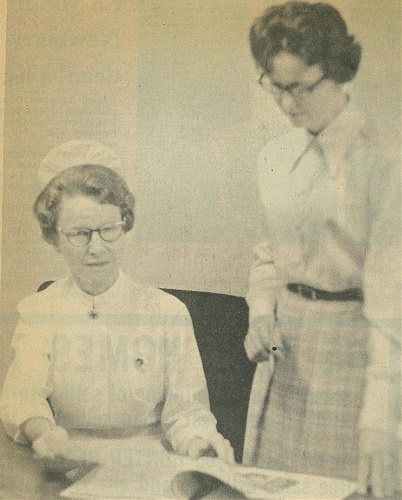 Ms. Medhurst would often explain why she wanted to work at Lexington Medical Center. "It was a way to pay back the people of Lexington County for my education," she said.
In addition to her knowledge and passion for nursing, Ms. Medhurst was also known as a strict disciplinarian who expected nurses to have perfectly starched white uniforms and to stand up when a doctor walked into the room.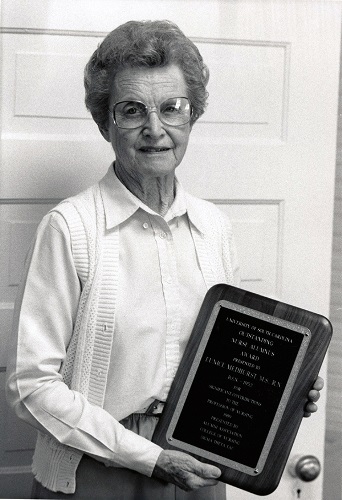 Ms. Medhurst died in 2014 at the age of 103.
We're thankful for years of service taking care of people in our community. Her strong work ethic laid the foundation for excellence in nursing at Lexington Medical Center.