Lexington Medical Center is pleased to welcome Edward J. Jakubs, MD, to its network of care. Dr. Jakubs will work at Southern Surgical Group, a Lexington Medical Center physician practice.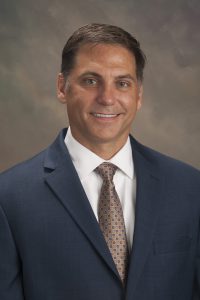 A graduate of the University of Michigan in Ann Arbor, Dr. Jakubs, earned his medical degree from The Ohio State University College of Medicine in Columbus. He then completed a general surgery internship at The Cleveland Clinic Foundation in Cleveland, Ohio, and a general surgery residency at Indiana University – Purdue University in Indianapolis, Indiana. After his residency, he completed a colon and rectal surgery fellowship at Baylor University Medical Center in Dallas, Texas.
Dr. Jakubs is certified by the American Board of Colon and Rectal Surgery and the American Board of Surgery. He is also a member of the American College of Surgeons, the American Society of Colon and Rectal Surgeons and the South Carolina Medical Association. Dr. Jakubs most recently worked in private practice in Aiken, South Carolina, specializing in the medical and surgical management of conditions affecting the colon, rectum and anus. In addition to caring for patients in private practice, he performed general surgeries for Aiken Regional Medical Center.
Dr. Jakubs joins the highly skilled physicians, physician assistants and nurse practitioners at Southern Surgical Group. Dedicated to providing comprehensive, continuous care to patients, the practice uses the latest advanced technology to offer a variety of surgical services, including general, vascular, endovascular, colorectal, laparoscopic and thoracic procedures, to help patients achieve the best possible outcomes.
Dr. Jakubs is now accepting new patients.