November is American Diabetes Month. In South Carolina, statistics show that one in seven adults has diabetes. That's approximately 500,000 people. Venkata Sai Bhavana Chinnakotla, MD, of Lexington Endocrinology, a Lexington Medical Center physician practice in Northeast Columbia, diagnoses and treats the disease.
Diabetics are unable to produce or respond to insulin, a hormone produced by the pancreas. The result is elevated blood glucose in the blood and urine, and abnormal metabolization of carbohydrates.
"Our bodies need insulin to drive the glucose that comes from breaking down carbohydrates from the bloodstream into the cells of the body," Dr. Chinnakotla said. "In Type 1 diabetes, the body can't make insulin. In Type 2 diabetes, the body either doesn't make enough insulin or can't use the insulin properly."
In addition to blood test results, symptoms of diabetes include excessive thirst or hunger, increased urination, blurry vision, fatigue and weight loss.

Genetics and lifestyle play a strong role in the development of Type 2 diabetes. People are at increased risk if they are over age 45, African-American, Hispanic, Asian, Native American or Pacific Islander, or have a parent or sibling with diabetes. Obesity, lack of physical activity, developing diabetes during pregnancy or having polycystic ovarian syndrome also increase the risk.
Over time, diabetes causes prolonged elevation in blood glucose levels. Complications include poor wound healing, skin infection, nerve damage called neuropathy which causes numbness in the feet, kidney damage, vision changes or loss, heart disease, stroke and high blood pressure.
"The good news is these complications can be prevented or delayed by adequately managing diabetes and keeping blood glucose in target range," Dr. Chinnakotla said.

Even if you've been diagnosed with Type 2 diabetes, it's possible to reverse the disease through diet and exercise. With the right intervention, some patients can lower or even stop taking diabetes medication. Type 1 diabetes, however, is not reversible by diet or exercise.
According to Dr. Chinnakotla, it's important to address barriers in diabetes care that prevent an individual from taking care of their disease such as stress, depression, anxiety, fear of needles, lack of transportation and inability to afford medications.
"Diabetes can be overwhelming. Learning as much as possible about diabetes and its management can help patients thrive through this diagnosis," Dr. Chinnakotla said. "Talk to your health care provider about treatment options, new technology for blood glucose management and resources for diabetes education and lifestyle change. Become a champion of your diabetes care!"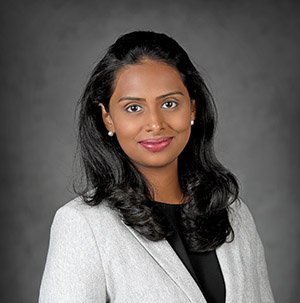 Venkata Sai Bhavana Chinnakotla, MD, Lexington Endocrinology