Knowing where to go for care can be challenging when you don't feel well. LMC MyChart's new Symptom Checker removes the guesswork and makes getting the right care easy for you and your family.
Answer a few simple questions with the interactive interactive tool and determine whether your condition warrants a visit to the Emergency department, urgent care or your primary care physician. If you need care at one of our five urgent care locations, you can even let us you're coming using the On My Way feature.
To use Symptom Checker, log in to your LMC MyChart account. Then, select Menu, and choose Care Now – Symptom Checker.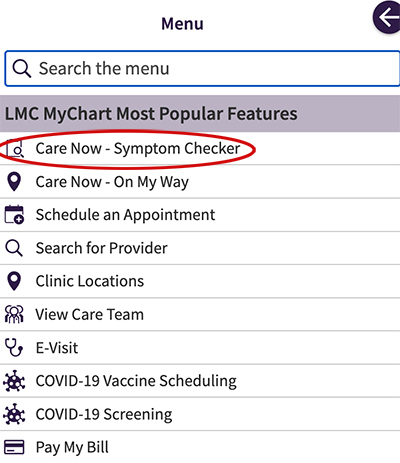 The tool screens for symptoms of back pain, cold and flu, diarrhea, headache, rash, red eye, or urinary issues.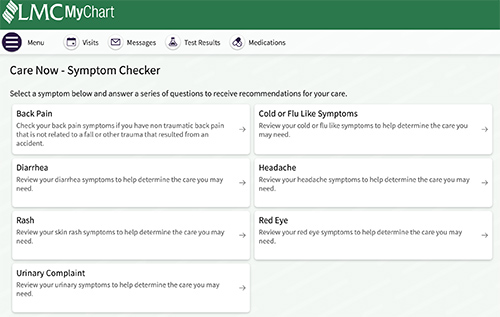 Please be aware that no one, including medical personnel, monitors Care Now - Symptom Checker. For medical emergencies, call 911 immediately.