Lexington Medical Center is pleased to announce that South Carolina OB/GYN Associates has joined the hospital's network of care as a Lexington Medical Center physician practice.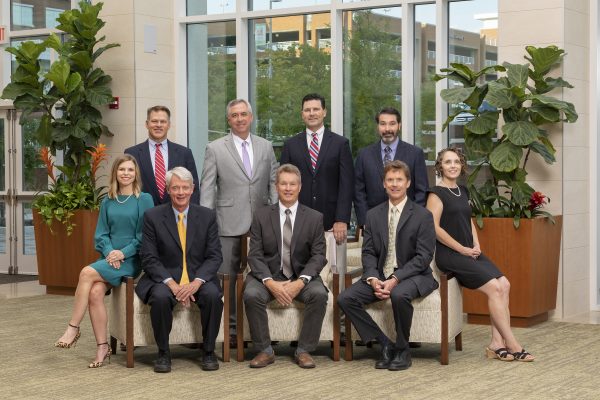 South Carolina OB/GYN Associates is home to nine highly skilled physicians who offer a wide range of obstetric and gynecological health services for women in all stages of life. The practice has taken care of women in the Midlands for more than 50 years.
The physicians are: Courtney R. Brooks, MD, FACOG Thomas P. Giudice, MD, FACOG Robert P. Grumbach, MD, FACOG David C. Holladay, MD, FACOG Christopher T. Hutchinson, MD, FACOG M. Tucker Lafitte III, MD, FACOG Rebecca B. Ridenhour, MD, FACOG Mark H. Salley, MD, FACOG James W. Stands, MD, FACOG
Lexington Medical Center delivers more than 3,300 babies each year. The hospital's new 545,000 square-foot patient care tower includes a spacious, state-of-the-art Labor and Delivery unit. Since the hospital opened in 1971, more than 100,000 babies have been born there. Lexington Medical Center looks forward to continuing its legacy of providing outstanding care to women in the Midlands for many years to come.
South Carolina OB/GYN Associates 2728 Sunset Boulevard Suite 201 West Columbia, SC 29169 (803) 254 – 1300 www.SCOBGYN.com