Lexington Cardiology is pleased to welcome Brian P. Wall, MD, MS, to its network of care at the practice's Northeast Columbia location. As a Lexington Medical Center physician practice, Lexington Cardiology provides he highest quality services in the treatment of cardiovascular disease.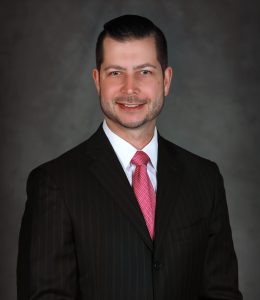 Board certified in internal medicine, cardiovascular disease and interventional cardiology, Dr. Wall is a member of the American College of Cardiologists, the American College of Physicians and the American Medical Association. He most recently cared for patients at McLeod Cardiology Associates in Florence, South Carolina, diagnosing, treating and preventing a variety of cardiac conditions and disorders.
Dr. Wall specializes in valve disease management, transcatheter aortic valve replacement, acute myocardial infarction, atrial fibrillation and flutter, cardiac arrhythmias and cardiomyopathy. He also has extensive experience performing transradial and transfemoral heart catheterizations.
He graduated with a bachelor's degree in biology from Coastal Carolina University in Conway, South Carolina, and a master's degree in biology from Georgia Southern University in Statesboro, Georgia. He then earned his medical degree from the University of South Carolina in Columbia, South Carolina, and completed his residency at Carolinas Medical Center in Charlotte, North Carolina. Dr. Wall continued his training with fellowships in cardiology and interventional cardiology at the University of Florida in Gainesville, Florida.
As part of Lexington Medical Heart Center, Lexington Cardiology is supported by the region's only Duke Health-affiliated heart program.
Dr. Wall is accepting new patients.