Lexington Medical Center is pleased to welcome Brian K. Heaberlin, MD, to the hospital's network of care. Dr. Heaberlin will work at Lexington ENT & Allergy, a Lexington Medical Center physician practice.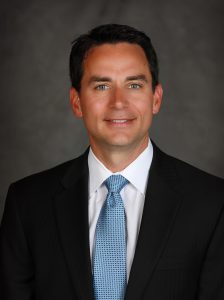 Dr. Heaberlin graduated with a bachelor's degree in chemical engineering and chemistry from the West Virginia University Institute of Technology in Montgomery, West Virginia, and earned his medical degree from the Marshall University School of Medicine in Huntington, West Virginia. He then completed his otolaryngology residency at the University of Kentucky in Lexington.
Board certified by the American Board of Otolaryngology, Dr. Heaberlin has additional specialized training from the American Academy of Otolaryngic Allergy. He has more than 10 years of experience providing comprehensive care of ear, nose and throat disorders to patients of all ages, with specific interest in the management of nasal and sinus disorders, allergies and thyroid disorders.
Dr. Heaberlin previously cared for patients in private practice in his hometown, serving as a head and neck surgeon. He joins the board-certified otolaryngologists, audiologists and advanced practice providers at Lexington ENT & Allergy to provide surgical and non-surgical treatments for ear, nose, throat, and head and neck disorders.