One day last fall, Happy Malcom drank her final soft drink.
She has struggled with her weight most of her life, trying various diets, losing pounds and then putting them back on. She admits to a lifetime of poor eating habits - grabbing fast food meals too often. But in the past few years, she started feeling unhealthy; her body was telling her something was wrong.
"I could literally feel my heart beating out of my chest. I could tell it was working too hard. When I lay down, I could hear my pulse pumping. I knew that wasn't right," said Happy, a 56-year-old married mother of two from Chapin who works in the accounting office at a local construction firm.
She checked her blood pressure at Walmart, and it was so high it frightened her.
"The more I thought about it, the more anxiety I had," she said. "I went to the ER. I feared I was about to have a heart attack. I felt like a ticking time bomb."
She was diagnosed with hypertension and began to take blood pressure medication. She asked her family practice physician, Greg Fulcher, MD, of Harbison Medical Associates, a Lexington Medical Center physician practice, if there was a way to get her blood pressure under control without taking medication for the rest of her life. He suggested she change her eating habits and exercise.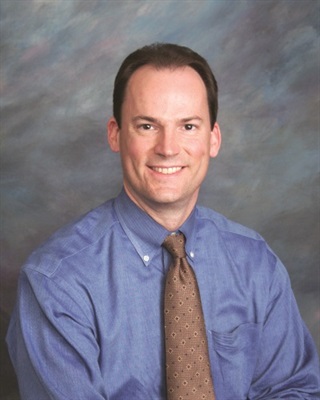 Gregory Fulcher, MD, Harbison Medical Associates

She listened. She ate more fruits and vegetables and avoided fast food. She joined a group at her church, Riverland Hills Baptist, called Run for God, a "couch-to-5K" running program. She lost weight and was able to stop taking medication.
High blood pressure, or hypertension, is a leading risk factor for heart disease, stroke and kidney disease. While medication is certainly helpful in getting high blood pressure under control, Dr. Fulcher said exercise and weight loss also are important tools.
"Most studies will say if you lose two pounds, you might drop your blood pressure by one point on both the top and bottom numbers. So, if you lose 20 pounds, you might lower your blood pressure 10 points just from weight loss," he said.
But, as is often the case, Happy's bad habits re-emerged. Her blood pressure crept up last year, forcing her to go back on medication.
"I said to myself, 'You know how to fix it. So, fix it.' The first challenge I gave myself was to see how long I could go without a Coke," she said. "And I haven't had one since."
This time, she is determined to make better choices and focus on small lifestyle and nutrition changes that could make a big difference in her well-being. She exercises at least three days a week, walking or running three miles each time.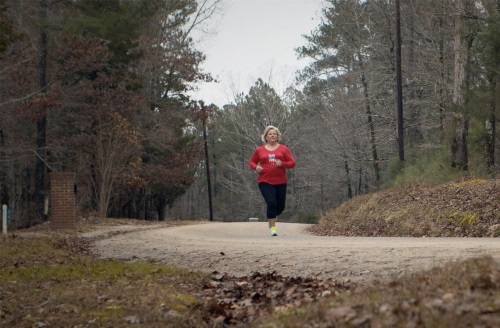 As a result, she lost weight and came off the blood pressure medication again. She consulted with Dr. Fulcher about a healthy blood pressure range, which he says is generally 120 over 80. She continues to check it daily.
Her advice for others? "Don't look at the big picture. Just make small changes. Do something as simple as walking for 20 minutes every other day. Even if you struggle walking, just start. And make one healthy food change at a time. That's what I did. I stopped drinking soft drinks – and I love Coca-Cola."
Dr. Fulcher echoes the importance of small steps in the journey to better health.
"I think sometimes we get overwhelmed when we think, 'I have to exercise. I have to change my diet. I have to do all these things.' Most of us might feel a little intimidated when we think we have to make all these changes at one time," Dr. Fulcher said. "We have to look at one small goal at a time. Start to walk several days a week, and if you're doing well with that, let's start to work on the diet. Start by cutting down on high fat foods, on high cholesterol foods, on sodium. But do one food at a time. We have to do it in pieces to not overwhelm somebody."
Happy's goal when she sees Dr. Fulcher for her annual checkup in October is to be off blood pressure medication and to weigh less than she does now. "I didn't say to be 40 pounds lighter, I said to weigh less. That's an attainable goal."
Lexington Medical Center Launches Community Weight Loss Ad Campaign


Nearly 70 percent of American adults are overweight or obese. The health consequences of the nation's obesity epidemic are profound. However, losing a modest amount of weight — just 10 to 15 pounds can often make a big difference in a person's health status.
To address the benefits of modest weight loss, Lexington Medical Center launched a local advertising campaign. Using the key message of "Lose a Little. Gain a Lot.," the campaign promotes a goal that's realistic and achievable. Ads feature a local resident who lowered her blood pressure and stopped taking medication after losing 10 pounds.
Modest weight loss offers the following benefits:
Can reverse or postpone diabetes
Can lower blood pressure
Can lower risk of breast cancer after menopause
Can eliminate the need for medications
The campaign encourages people to talk to their doctors if they need help monitoring their weight and blood pressure. For more information, visit LexMed.com/WeightLoss.