If you're experiencing symptoms that you are concerned may be related to COVID-19 (or coronavirus) but are hesitant to visit the doctor, Lexington Medical Center has a new option that allows you to get screened from the comfort of your home. Patients who already have a Lexington Medical Center MyChart account can now complete a virtual screening with COVID-19 E-Visit.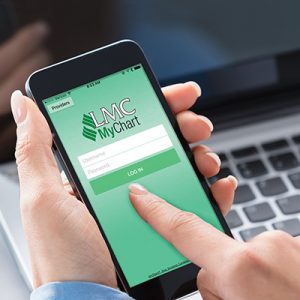 After completing the COVID-19 screening questionnaire, a Lexington Medical Center provider will review your submitted answers and evaluate your illness. If the provider suspects COVID-19, he or she will determine the most appropriate next steps to ensure you get the best possible care and minimize spreading illness to others. Follow these easy steps to get started with your screening:
Log in to your LMC MyChart account.
If using MyChart app on your mobile phone, select the "E-Visit" icon.
If using MyChart on a desktop computer, select "Ask a Question" and select "Symptom-Specific E-Visit."
If you are a Lexington Medical Center patient, you can sign up for a MyChart account now.
Lexington Medical Center is working to keep patients, staff and community members safe during this time. We're with you.