Out of an abundance of caution, Lexington Medical Center took steps to contact a group of Lexington Oncology Infusion Center patients, staff and visitors who may have been in the same general area as someone who was recently diagnosed with active tuberculosis.
The people Lexington Medical Center notified were at the Lexington Oncology Infusion Center on specific days between August 19, 2019 and September 30, 2019.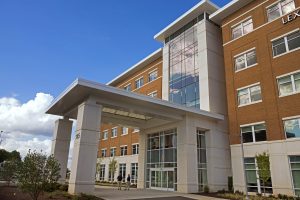 Lexington Medical Center worked with the South Carolina Department of Health and Environmental Control to test all patients, staff and visitors who might have come into contact with the individual. This proactive measure was meant to protect their health and the health of others.
Lexington Medical Center worked together with DHEC to compile a thorough list of everyone who may have been in close proximity to the patient. As a result, 308 people were contacted for testing, which included patients, family members and employees.
Each person received a phone call from Lexington Medical Center as well as a letter in the mail to explain the situation and set up an appointment for free testing. It was important to the hospital to be proactive, have personal contact with everyone who may have been affected, and evaluate them promptly.
Screening for TB exposure involved a simple blood test. In addition, a chest X-ray may have been needed. There was no charge for this testing.
Initial testing is complete. To date, there have been no positive tests for active TB.
Lexington Medical Center will continue to work with DHEC to ensure health and safety for our community. Further questions about TB should be directed to DHEC at www.schdec.gov.