Nearly 14,000 people in the U.S. are diagnosed with cervical cancer each year in the U.S., and it's the third leading cause of death from gynecologic cancers. The good news is that it's preventable and highly treatable if caught early. Chandler F. Inabinet, MD, with South Carolina OB/GYN Associates, shares the latest information on how you can prevent this disease.
How are women screened for cervical cancer?
Pap testing is the tool we use to screen for cervical cancer. Other tests include human papillomavirus testing, or a combination of both. Pap testing begins at age 21 for average-risk patients. Patients who are at higher risk sometimes need to be tested sooner. If the Pap test results are normal, we repeat it every three years.
At age 30, we begin adding HPV testing along with the Pap smear. If both tests are normal and negative, we repeat them in five years.
If most women don't need a yearly Pap test, why is it important to have an annual gynecologic exam?
Women need to see their gynecologist every year, even if they aren't due for a Pap smear, because we screen for issues other than cervical cancer. For example, we perform breast exams and look for other abnormalities in the female reproductive tract.
Are there any lifestyle choices, genetics, or environmental factors that increase the risk of cervical cancer?
HPV causes more than 90% of cervical cancers. There are many strains of this virus, but certain strains increase your risk of developing genital warts and cancers. The strains that increase your cancer risk are sexually transmitted, so safe sexual practices are critical.
If a woman does contract HPV, her risk of clearing the virus from her body is decreased if she uses tobacco.
What can women do to prevent cervical cancer?
The HPV vaccine decreases not only the risk of genital warts but also cervical cancer. It also reduces the risk of head, neck, vulvovaginal, and anal cancers. In addition, in men, it lowers the risk of penile cancer.
The HPV vaccine is a series of two to three vaccines, and it protects against nine strains of the human papillomavirus. Males and females can receive the vaccine between age 9 to age 45. Both men and women need to receive this vaccine because it protects both sexes against multiple types of cancer.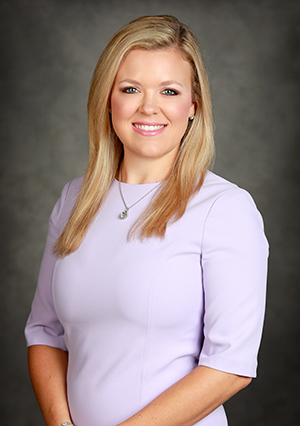 Chandler Finney Inabinet, MD, FACOG, South Carolina OB/GYN Associates