Most people are surprised to learn scoliosis develops more often in adults than in children. Avery L. Buchholz, MD, neurosurgeon at Lexington Brain and Spine Institute, answers questions about this painful condition and shares what you can do to avoid it.

Q. What are the primary types of scoliosis and when do they typically develop?
A. There are several types of scoliosis: congenital, neuromuscular, degenerative, de-novo. Most commonly, scoliosis is idiopathic - meaning there is no known single cause. While most people are familiar with scoliosis in children, the majority of cases develop in adults as our spines age and degenerate.
Q. What treatment options are available for adults with scoliosis?
A. Most treatments are non-surgical and include physical therapy to strengthen the core and pain management to target pain generators in the spine.

In select patients, surgery is an option. Surgery to correct and stabilize the spine can be a very effective way to treat the pain and disability associated with adult degenerative scoliosis.

Q. What complications can develop if scoliosis in untreated?
Left untreated scoliosis can cause worsening symptoms of pain in the back and legs, weakness, and difficulty walking.
Q. At what point should someone consider surgery for scoliosis?
A. The decision to have surgery is very personal and different for everyone. Conservative treatments should be exhausted first. And, even then, surgery is not for everyone. When a patient's quality of life deteriorates and the pain becomes unbearable, surgery should be considered after careful discussion with your surgeon about the risks and benefits.

In patients who ultimately need surgery, we have had tremendous advancements in surgical options and techniques, making outcomes from scoliosis surgery increasingly successful.
Q. Could someone who had scoliosis surgery during adolescence need revision surgery as an adult?
A. Yes. Patients with surgery in adolescence often need additional surgery as they age and the spine degenerates.
Q. Is there anything adults can do to avoid developing scoliosis?
A. Adult degenerative scoliosis often develops as our spines age and wear out unevenly. The best thing people can do to prevent this, and back pain of many causes, is maintain an active, healthy lifestyle and focus on core strength and core stability.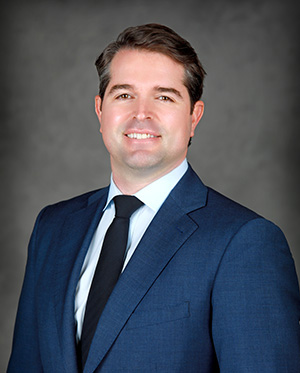 Avery L. Buchholz, MD, Lexington Brain and Spine Institute
Dr. Buchholz treats all disorders of the spine with specific expertise in spinal deformity, scoliosis, complex spine surgery, tumors of the spine and minimally invasive surgeries.