From watching news reports to social distancing and isolating, children have a lot of questions about COVID-19. Lauren Matthews, MD, pediatrician with Lexington Pediatric Practice, was a guest on WIS-TV to talk about how to respond to kids' questions about the pandemic. Here's a look at her interview.
Below are some of the questions and answers from the segment:
Q: When will it be safe to have a play date with a friend again? A: We hope it will be later this summer, but things may look a little different. If you're sick or your friend is sick, it's not a good time for a play date. There may also be smaller play groups. Instead of playing with five friends, it might be one. And playing outside could be the best option for you.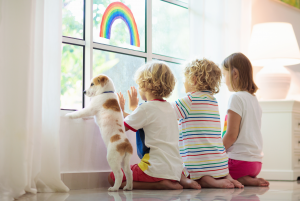 Q: What should I do if I see people at the grocery store not practicing social distancing? A: We can't control what other people do, but we can control our actions. If you see someone in the grocery store who gets too close to you or isn't wearing a mask, find another path and go away from them.
Q: Why is COVID-19 making some people so sick? A: Some people are getting very sick because they have underlying health conditions. So far, healthy children do not seem to be at increased risk to get the coronavirus. Studies from China show that about 90 percent of children with coronavirus there had very mild to no symptoms.
Q: What will school look like next year? A: I think school will look much different next year. There will be more hand washing and hand sanitizer. You can start talking to kids about that now. Tell them they may not sit at a table; instead, there will be individual desks spread apart. It's important to remind them that everything we're doing is to help keep them safe.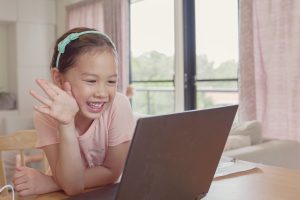 Q: What is your advice about inviting friends over for a play date? A: If a child has any symptoms of an illness, they shouldn't be playing with other children because it puts everyone at risk. In that case, encourage Skype, Zoom or talking on the phone.
Q: Why are parks and amusement parks closed? A: Those places are popular and have a lot of people standing close together. You can't practice good social distancing there. Closing them helps keep everyone safe. Meanwhile, you can do things outside at home. Try going for a nature walk around your neighborhood and see what you can find.
Q: When is it ok to have a friend over to swim in a backyard pool? A: If everyone is healthy and well, it's ok to have one or two friends over to swim. Remember to wash your hands, practice good social distancing, and not have the gathering be too large.
Q: Does mask material matter? A: Yes. The CDC has put out some guidance about masks. One of the best types of masks is one that's 100 percent cotton because that seems to be good at filtering out droplets and keeping kids safe.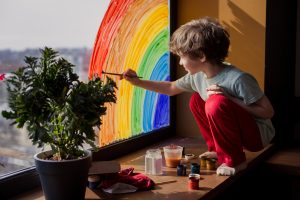 Q: How do you address concerns from a child about becoming sick or having a loved one pass away from COVID-19? A: It's normal for children to be scared with everything on the news about the coronavirus. Make sure they understand that doctors are doing everything they can to learn as much as we can as quickly as possible to help keep kids safe. There's so much about COVID-19 that we don't know. It's important to focus on what we do know and what we can do to prevent it. Frequent hand washing is important. Cough or sneeze into your sleeve or a tissue, throw the tissue away and wash your hands.