Today is National Wear Red Day. Each year, the first Friday in February is designated as a day to wear red and raise awareness that heart disease is the #1 killer of men and women. More people die from heart disease than many forms of cancer combined. In South Carolina, one out of every three deaths is directly related to cardiovascular disease.
Today, Lexington Medical Center employees wearing red gathered in the atrium of the hospital to take this photo.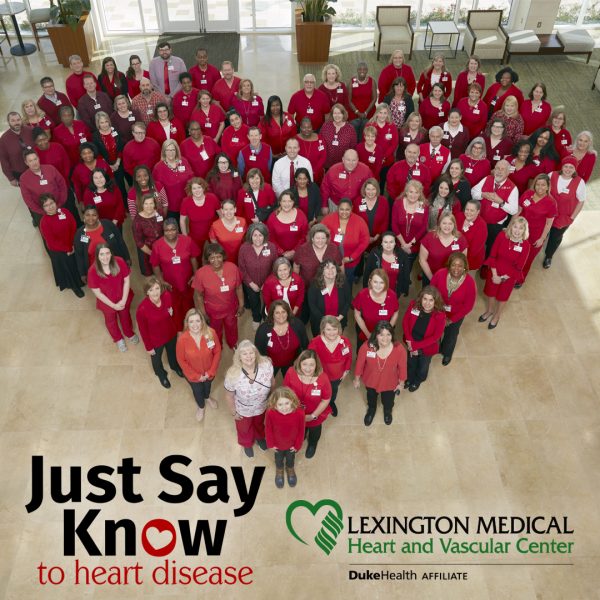 Lexington Medical Heart and Vascular Center wants you to "Just Say Know" to heart disease. Test your heart health knowledge by going to LexMed.com/Know, where you can take quizzes on blood pressure, heart disease and heart attacks. Knowledge is power when it comes to taking care of your heart.