This week, Lexington Medical Center is proud to be the presenting sponsor of the Stephen Siller South Carolina Tunnel to Towers 5K Run and Walk, scheduled for Friday at 7:00 p.m. in Columbia's Vista. This race is named for New York City firefighter Stephen Siller, who lost his life while trying to save others on September 11, 2001. It honors all first responders and military members for their service and sacrifice.


Several Lexington Medical Center physicians have served in the military, including Heather Currier, MD, FACCP, cardiothoracic surgeon with Lexington Cardiovascular Surgery, a Lexington Medical Center physician practice. Dr. Currier retired from the United States Army this year after 24 years of distinguished military service.
Dr. Currier's military career began when she attended the United States Air Force Academy in Colorado Springs, Colorado.
"I wanted to go to school with people who were smart and also honorable," she said. "I liked being around people who wanted to serve our country."


She earned her undergraduate degree in biochemistry with honors there and then received her medical degree from the Uniformed Services University of the Health Sciences in Bethesda, Maryland where she was awarded with outstanding performance distinction in surgery.
She completed a general surgery residency at Brooke Army Medical Center at Fort Sam Houston, Texas, and a cardiothoracic surgery fellowship at Walter Reed Army Medical Center in Washington, DC.
During her career, Dr. Currier deployed for combat tours in Afghanistan and Iraq. There, she worked as a trauma surgeon for military service members injured in battle. She treated soldiers with overwhelmingly catastrophic injuries and loss of limbs.


Her job titles in combat included Chief of Surgery, Deputy Commander of Surgical Services and Chief of Surgery.
At the conclusion of Dr. Currier's deployments, the United States awarded her with the Oak Leaf Cluster, Army Commendation Medal and the National Defense Service Ribbon.
Dr. Currier retired as a colonel from the United States Army earlier this year, while serving as the chief of Cardiothoracic Surgery at Eisenhower Army Medical Center in Fort Gordon, Georgia and Charlie Norwood Veteran Affairs Medical Center in Augusta, Georgia. She started working at Lexington Medical Center in February.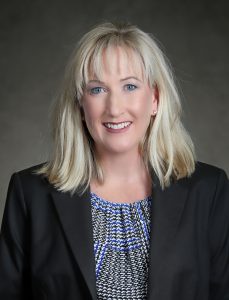 Each year around the time of the Tunnel to Towers race, Dr. Currier thinks about the patients she treated in combat and of the team of clinicians who helped save the lives of America's Bravest.
"We were all willing to die for a cause we believed in," she said. "And that makes me proud."
If you'd like to run or walk in this year's Tunnel to Towers race, register by going to www.T2TRunSC.org.