The Hospital Marketing National Hall of Fame inducted Mark Shelley, vice president of Marketing and Communications at Lexington Medical Center, at its annual ceremony in June. This honor recognizes individuals who have demonstrated extraordinary achievement in the advancement of marketing of hospitals or health care facilities.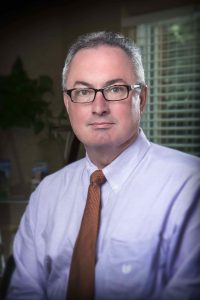 "I am honored to be inducted into the Hospital Marketing National Hall of Fame," Shelley said. "This recognition shows how well-respected Lexington Medical Center is by our peers in health care marketing and communications."
Shelley has more than 35 years of experience in advertising and public relations. His work and leadership at Lexington Medical Center have been recognized with more than 500 international, national and regional advertising awards including Aster Awards, Healthcare Advertising Awards, Telly Awards, Davey Awards, and Videographer Awards. During his 12-year tenure at Lexington Medical Center, the hospital's Marketing department has also been awarded eight national "Best in Show" awards.
"We're proud to honor the accomplishments and creativity of each Hall of Fame Inductee," said Bob Ehrlich, CEO of HMN Perspectives. "These individuals drive the industry forward, providing consumers with vital information on hospital services."
HMN selected Mark for his work on outreach programs that help improve patient outcomes, support of community and fundraising events, and development of marketing campaigns that promote the hospital and its physicians, services and culture.
"As health care continues to evolve and new communication tools emerge, marketers who tell their stories creatively and deliver their messages honestly can not only inspire their audiences, but they can engage them. Truth is timeless – for the storyteller, the audience and the mission," Shelley added.