For 14 years, Lexington Medical Center has produced its own Christmas commercial. Because of COVID-19, filming this year's commercial presented some unique challenges, but we're excited to carry on the tradition for our community.
This year's story line acknowledges the reality of the pandemic. But, more importantly, it highlights the kindness and support our community members have shown to each other during this time. The spirit of "good will to men" that fills our hearts during the Christmas season.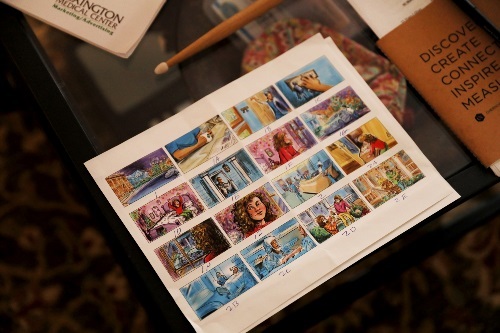 This commercial focuses on a young nurse as she tirelessly works to care for patients with COVID-19 during the holidays, and on her young neighbor who adds unexpected joy to the busy nurse's life by decorating her house for Christmas. The young girl is played by a local resident who has appeared in several of our Christmas commercials. Lexington Medical Center President and CEO, Tod Augsburger, also makes a cameo appearance in the spot.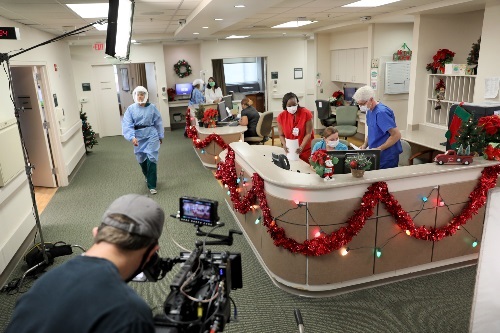 To create some extra holiday magic this year, a special effects team from North Carolina created a beautiful Christmas snowfall. Residents of Cobblestone, where the neighborhood scenes were filmed, watched from their porches and sidewalks and were delighted by the unusual Midlands snow.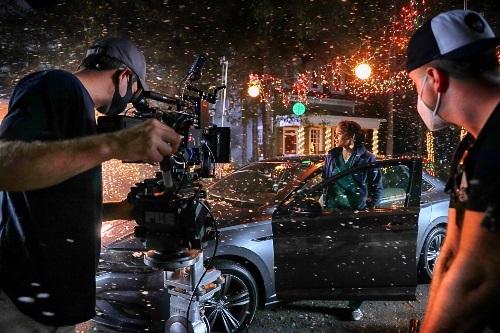 Most scenes reflect the current guidelines to wear a mask when near someone who lives outside your home. To capture the warmth and emotion conveyed through a smile, we also included scenes of our two main characters alone and unmasked.
To protect the cast and crew from infection during filming, strict safety precautions were followed. A medic was on-site during filming to check temperatures throughout the day and ensure mask-wearing and social distancing guidelines were met.
We hope this year's edition adds a little joy to your Christmas season and reminds each of us of the power of kindness.