Lexington Medical Center, in partnership with the Columbia Museum of Art, sponsored the 10th annual "Art of Healing," a juried art competition for Lexington County high school students.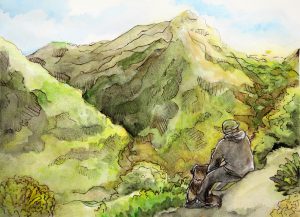 It's a tradition we look forward to each year.
Award-winning fine artist Michael Story judged the entries and selected the winners.
The work is currently on display at the Columbia Museum of Art.
The students created drawings, paintings, photographs and sculptures that depicted their interpretation of healing.
"Lexington Medical Center is proud to partner with the Columbia Museum of Art to give students the opportunity to express their interpretation of healing through art," said Barbara Willm, vice president of Development and Community Relations. "The creativity and thought put into each entry and their interpretations of the art of healing truly inspire us."
Art teachers from Lexington County high schools chose one student's artwork to enter in the competition from each school. All artwork had to incorporate healing or health. Many of the students' entries shared inspirational personal stories of family members' health challenges and recovery.
The participants were honored with a reception this month at the museum.
Congratulations to this year's winners.
Alyssa Griffin 1st Place A Broken Family
Deserae Milligan 2nd Place No Regrets
Josef Ivory 3rd Place In My Own Skin
Morgan Wooley Honorable Mention Break Free
Jana Wegner Honorable Mention One Part of Me
Grace Carson Honorable Mention Natural Reflections
Nicholas Wheeler Judge's Choice Heal Through Nature
Morgan Slice Judge's Choice I'm Sorry
Emily Himler Judge's Choice Stay with Me for a Little While
Sarah Claas CEO's Choice A Year to Hold Onto