Mary Green Brush takes a brisk one-hour walk almost every day with a friend in her Columbia neighborhood.
But the walk she took on November 16 brought her down a path she'll never forget.
"The neighborhood has hills. Toward the end of a large hill, I would sometimes feel lightheaded and short of breath," she said. "But on that day, it was much worse. I felt like if I kept going, I was going to pass out."
And despite sitting on the curb for a few minutes, going home and sipping some cool water, that feeling didn't go away.
"I kept being lightheaded. I was seeing spots. And I still had shortness of breath."
Her heart rate was high. And her blood pressure was low. She also vomited several times.
Mary Green's husband and her neighbor called 9-1-1.
When paramedics arrived, Mary Green tried to stand up, but nearly fainted.
Inside the ambulance, the paramedics told Mary Green she had atrial fibrillation, a type of irregular heartbeat that can cause heart palpitations, fatigue, lightheadedness, chest discomfort, and shortness of breath.
"I said, 'What? That's a big deal! How could I have that?'"
At age 68, Mary Green, a retired communications professional who worked at SCANA, eats healthy, exercises regularly and sees a doctor routinely. Sometimes, her blood pressure would become low, and over the years she reported experiencing intermittent bouts of feeling lightheaded or short of breath, but Mary Green said her doctors in Columbia dismissed it as nothing unusual.
When she arrived at the Lexington Medical Center Emergency department in West Columbia, Mary Green met Robert A. Leonardi, MD, FACC, FSCAI, cardiologist with Lexington Medical Heart and Vascular Center.
"Atrial fibrillation is a heart rhythm abnormality that is increasingly common with age, can have many different triggers, and is usually associated with high heart rates," Dr. Leonardi said. "Without proper management it can lead to heart failure and strokes. It's also highly treatable."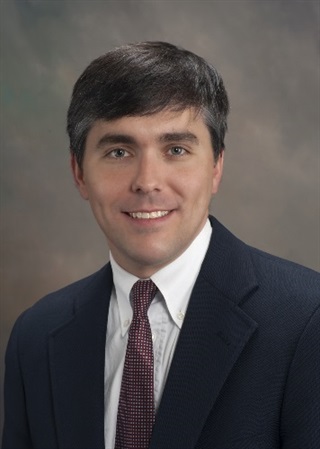 Robert A. Leonardi, MD, FACC, FSCAI, Lexington Medical Heart and Vascular Center
Mary Green said it was a life-changing moment for her.
"I understood I had a heart problem with potentially serious consequences," she said. "In other words, I realized I was no longer 35 years old."
Dr. Leonardi and the Emergency department team administered medicine that stopped Mary Green's atrial fibrillation. She said the nurses cheered when her heart went back into a normal rhythm.
"Immediately, I felt great. The dizziness was gone, I could sit up and I felt like everything was OK."
But doctors admitted Mary Green to the hospital so that they could run more tests. Inside Lexington Medical Center's cardiac catheterization lab, doctors found that she had a 30 percent blockage of plaque in one artery and an echocardiogram revealed a slight stiffening of the heart.
"Mary Green's symptoms of lightheadedness and shortness of breath combined with her very low blood pressures made us worry. She did the right thing by coming to the hospital, where we could figure out how to help her," Dr. Leonardi said. Some patients are reluctant leave home these days because of COVID-19, but coming to the hospital with symptoms of shortness of breath, chest discomfort, or lightheadedness is much safer than staying at home."
Mary Green will have routine follow-up care at Lexington Medical Center.
Today, she's back in the neighborhood walking. And when she does, the lightheadedness is gone.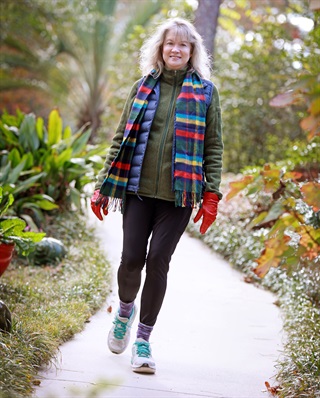 "I was very fortunate. What they did for me saved my life," she said.
Mary Green wrote a letter to Lexington Medical Heart and Vascular Center after she was discharged from the hospital, ending it this way:
"Thank you so much for such a wonderful practice with doctors and staff who have such compassion and medical skills."