Lexington Medical Center
is pleased to welcome
Andrea L. Gale, MD
, and
Richard M. Marks, MD, FACS, FAOA
, to the hospital's network care at
Southeastern Orthopaedic and Sports Medicine
. They join the board-certified physicians and highly skilled staff to provide comprehensive orthopaedic care to patients in the Midlands.
As a fellowship-trained orthopedic surgeon, Dr. Gale specializes in the treatment of disorders of the hand and upper extremity with clinical expertise in minimally invasive endoscopic and arthroscopic procedures, injection therapies and nonsurgical treatments of the hand and upper extremity. She is most interested in the evaluation and treatment of carpal tunnel syndrome, cubital tunnel syndrome, trauma, fractures, tendonitis, arthritis and peripheral nerve injuries of the upper extremity.

Dr. Gale is a member of the American Academy of Orthopaedic Surgeons, American Association for Surgery of the Hand, and American Society of Surgery for the Hand.

Dr. Gale earned her medical degree from the Medical University of South Carolina in Charleston and completed her orthopaedic surgery residency at Houston Methodist Hospital in Texas. She then completed a shoulder fellowship at the Idaho Shoulder Research and Education Foundation in Eagle, Idaho, and a hand surgery fellowship at the University of Connecticut School of Medicine in Hartford.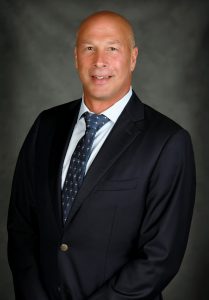 Dr. Richard Marks
As a fellowship-trained, board-certified orthopaedic surgeon, Dr. Marks has more than 25 years of experience specializing in evaluating, diagnosing and treating disorders of the ankle and foot. His special interests include total ankle replacement, joint preservation, ankle arthroscopy, Achilles tendon disorders, bunion correction, and midfoot and hindfoot reconstructive surgery.

He most recently served as chair of the Department of Orthopaedic Surgery at the University of South Alabama in Mobile and director of its Orthopaedic Surgery Residency Program. He has made more than 200 presentations and authored or co-authored nearly 80 journal articles, book chapters and reviews.


Dr. Marks is a member of the American Academy of Orthopaedic Surgeons, American Orthopaedic Foot and Ankle Society, American College of Surgeons, and American Orthopaedic Association.
Dr. Marks earned his medical degree from Jefferson Medical College in Philadelphia, Pennsylvania, and completed his orthopaedic surgery residency at Thomas Jefferson University Hospital in Philadelphia. He then completed a fellowship in foot and ankle orthopaedic surgery at The Union Memorial Hospital in Baltimore, Maryland. In addition to this training, Dr. Marks completed an orthopaedic surgery research fellowship at Rothman Orthopaedic Institute.

Dr. Gale and Dr. Marks are accepting new patients at Southeastern Orthopaedic and Sports Medicine.