Lexington Medical Center's ambulatory surgery center in Irmo has been named one of the best in the nation for patient experience by Press Ganey, a well-known company in the health care industry that collects patient, employee and physician evaluations on hospitals.
"Achieving this level of excellence reflects Lexington Medical Center's commitment to delivering outstanding service and quality," said Susan Horton, director of Guest Services. "The employees at Lexington Medical Center Irmo always strive to provide the most extraordinary care to our patients."
With scores that consistently rank in the 99th percentile, LMC Irmo received Press Ganey's Guardian of Excellence award, which honors health care organizations reaching the 95th percentile in patient satisfaction for each reporting period of the year. Fewer than 5 percent of organizations measured by Press Ganey qualify for this award.
"The surgical team in Irmo continues to strive to deliver the best quality care each day. They continue to amaze with their cohesive and collaborative approach and unite to achieve common goals," said Theresa Falcone, director of Lexington Medical Center Irmo.
Press Ganey partners with more than 1,000 health care facilities across the nation to improve the quality and safety of patient care, to provide a positive and collaborative environment for employees and physicians, and to deliver exceptional patient experiences.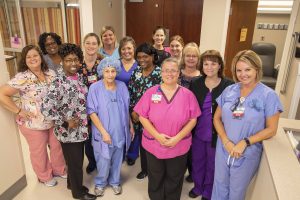 Front (L-R): Camila Anderson; Cynthia Byrd; Marty Zeigler; Christy Adams; Debra Mozeleski; Patti Zarzuela Middle (L-R): Pam Fields; Maria McGee; Pam Cannon; Jessie Holloway; Trudy Baker Back (L-R): Mandy Turner; Trudy Davis; Krista Hartley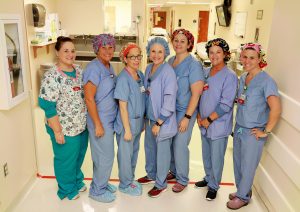 L-R: Jennifer Lake; Lisa Verano; Jenny DuBarry; Paige Hydrick; Missy Ricard; Regina Kelly; Chastity Lukens Not Pictured: Sally Collinsworth; Cathy Gillespie; Peggy Mitten; Shenniqua Pressley; Allison Stuck; Laura Upshaw; Marlene Watkins