Lexington Medical Center's cardiovascular program has earned an overall three-star rating for heart surgery from The Society of Thoracic Surgeons (STS). Historically, less than 10 percent of heart programs in the United States and Canada achieved this prestigious designation, which recognizes quality patient and clinical outcome excellence. It's the highest rating offered.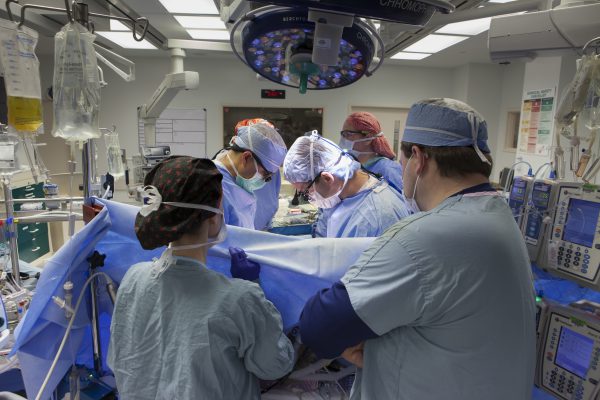 Open heart surgery at Lexington Medical Center

LMC began its complete cardiac care program in 2012 with expectations to perform about 100 open heart surgeries each year. But the program has far exceeded expectations. To date, LMC has performed more than 2,575 open heart surgeries – an average of 368 surgeries each year. As reflected in the three-star rating, patients have experienced excellent outcomes.
"The STS three-star rating is a prestigious accomplishment. It signifies a clear separation in quality from other programs," said Jeffrey A. Travis, MD, of Lexington Cardiovascular Surgery. "We are honored to receive this designation again, and it represents a total team effort at Lexington Medical Center to provide the highest level of cardiac care to the Midlands."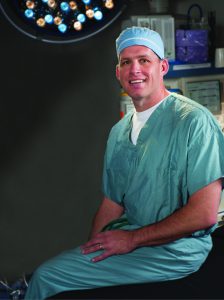 Jeffrey A. Travis, MD

The STS rating system is one of the most sophisticated and highly regarded overall measures of quality in health care, rating the benchmarked outcomes of cardiothoracic surgery programs across the United States and Canada. STS ranked LMC in the highest quality tier for 2018 after surveying more than 1,000 participating programs. The latest analysis of data for coronary artery bypass grafting procedures covered a one-year period, from January 1 to December 31, 2018.
"As the cardiovascular surgery outcomes coordinator, I view all our registry data on a daily basis. It is an honor and a privilege to be part of a team invested in making Lexington Medical Center the gold standard for cardiovascular care," said Lisa Pittman, RN, BSN.
LMC has continued to build its heart program by offering a variety of new services, including transcatheter aortic valve replacement, known as TAVR. This state-of-the-art cardiovascular technology allows doctors to replace the aortic valve in patients without open heart surgery.
In addition, LMC has started to use insertable cardiac monitors, commonly known as loop recorders, to monitor heart rhythms around the clock. While versions of this technology have been available for years, new loop recorders are as small as a paper clip and require an incision of just a few millimeters. LMC also has an electrophysiology lab to treat patients with abnormal heart rhythms.
Importantly, quality oversight has been part of LMC's affiliation with Duke Health for cardiovascular care. Twice each year, Duke cardiologists and heart surgeons come to LMC to review heart surgery and catheterization cases with physicians. The Duke Health physicians also provide ongoing peer review and evaluate new procedures for both the open heart and Catheterization Lab programs. When the hospital performs new procedures for the first time, a Duke representative is usually present for support.
LMC's work with cardiovascular care doesn't end with procedures and technology. It extends into the community with a comprehensive heart education program that teaches people about risk factors, prevention and cardiac technology. This outreach is especially important in South Carolina, where one out of every three people dies from cardiovascular disease.