Lexington Medical Center is pleased to welcome Donald M. Millus, MD, to its network of care. Dr Millus will practice at Sandhills Family Medicine, a Lexington Medical Center physician practice located in Lexington.
A cum laude graduate of the University of South Carolina Honors College in Columbia, Dr. Millus earned his medical degree from the USC School of Medicine in Columbia and completed his family medicine residency at Valley Baptist in Harlingen, Texas.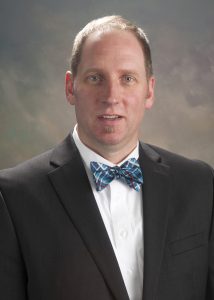 Dr. Millus has more than 15 years of experience in family medicine and is board certified. A member of the American Academy of Family Physicians, he is most interested in chronic disease management, joint and other minor orthopaedic injections, minor dermatologic procedures and management of adult attention deficit hyperactivity disorder.
He most recently cared for patients in Northeast Columbia, serving as a lead physician and director of a family medicine call group. In addition to his medical practice, Dr. Millus has served as medical director for short-term medical missions with several organizations, including One World Health and Greater Europe Mission.
Dr. Millus joins the board-certified physicians and highly skilled staff at Sandhills Family Medicine to provide comprehensive medical care to patients age 13 and older. The practice has served the Lexington community for more than 30 years. He is accepting new patients.