Lexington Medical Center received a "Gold Plus" Quality Achievement Award for stroke care from the American Heart Association and American Stroke Association's Get With The Guidelines® – Stroke program. The hospital also achieved Target: Stroke Elite Honor Roll recognition this year.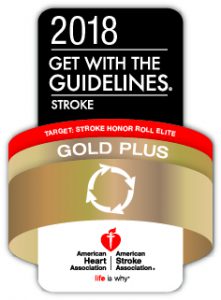 The "Gold Plus" award is the highest honor bestowed to hospitals for stroke care and recognizes commitment and success in implementing excellent care for stroke patients. The honor goes to hospitals with excellent adherence to stroke quality indicators and measures, including use of proven medications, therapy, cholesterol-reducing drugs and smoking cessation, all aimed at reducing death and disability, and improving the lives of stroke patients.
To qualify for the Target: Stroke Elite Honor Roll, hospitals must meet quality measures developed to reduce the time between the patient's arrival at the hospital and treatment with the clot-busting drug tissue plasminogen activator. If given in the first three hours after the start of stroke symptoms, tPA has been shown to significantly reduce the effects of stroke and lessen the chance of permanent disability. At Lexington Medical Center, nearly 80 percent of stroke patients receive tPA within 60 minutes of arrival.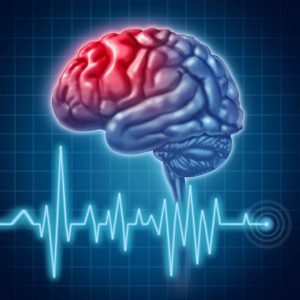 "We are very excited about our advancements in stroke care at Lexington Medical Center. The Stroke Committee members work diligently to implement evidence-based practices in achieving optimal outcomes for the patients we serve. Clinicians from many disciplines work together to provide patients with the highest quality of stroke care," said Stephanie Davis, RN, BSN, MHA, clinical outcomes coordinator, Stroke Program manager.
Lexington Medical Center also maintains its certification as a Primary Stroke Center with Det Norske Veritas Healthcare, Inc. This certification program recognizes organizations that follow the best practices for stroke care. Achieving Primary Stroke Center certification demonstrates LMC's dedication to promoting better outcomes for patients.
"Our program's success is a result of the commitment and passion every individual demonstrates in caring for these patients, both at the bedside and behind the scenes. We truly appreciate each team member's valuable contributions to the Stroke Program and the excellent care they provide to our patients," she said.